Scope Probing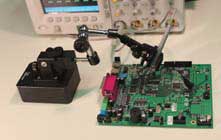 In oscilloscope probing, what are important, and what important factors should be considered.
TDR Probing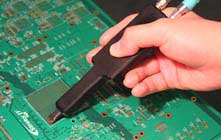 How to measure accurate impedance and ensure impedance matching between designer and fab.
S-Parameter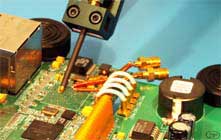 How to measure S parameters without the need of soldering coaxial cables and damaging the PCB.
Power Integrity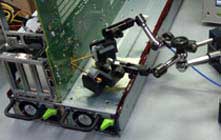 Power plane noise measurement and consideration to ensure clean high-speed signals.
Large PCB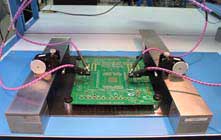 Limitations of large PCB measurement and what can be done to solve the problem.
Vertical Probing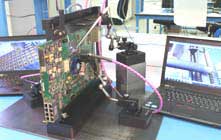 The need and new solution to probe both sides of a PCBs or in vertical position.
Backplane/Chassis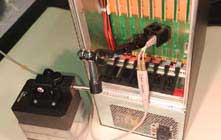 Limitations and solution to probe live signals of a backplane or boards in a chassis.
DDR Probing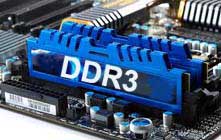 Requirements, limitations, and suggestions about measuring high-speed DDR signals.