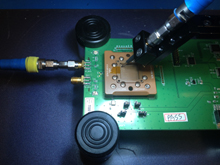 Challenge
As RF products become more integrated, RF connectors are rarely available to measure the output or impedance of a specific device or section of the circuit board directly. It is a common practice that coaxial cables are soldered on the board to gain access to the suspect circuit. The risk of using this approach is that the cable could peel off the copper traces or pads the circuit board and hence damage the DUT. Furthermore, it is difficult to de-embed the test cable and its solder joint.
Good Practices
It is important to plan ahead to add test points for different functional blocks in the schematics design and board layout phases. Additional 0402 or 0201 components may be incorporated, so that they can be removed to isolate the suspect circuit, if necessary.
Use non-contact high-frequency probes, such as Agilent RF probes, whenever it is possible.
Use a 50 ohm contact probe and calibrate the probe at its tips with a calibration substrate to remove the test probe characteristics when accurate s-parameter measurements are required.
RF Probing Demonstrations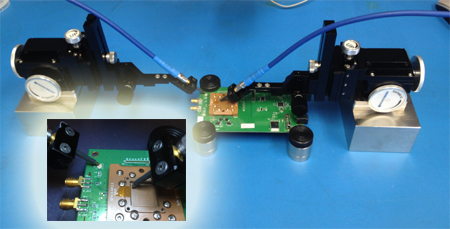 RF Fixture Probing with S-Probes and TP250s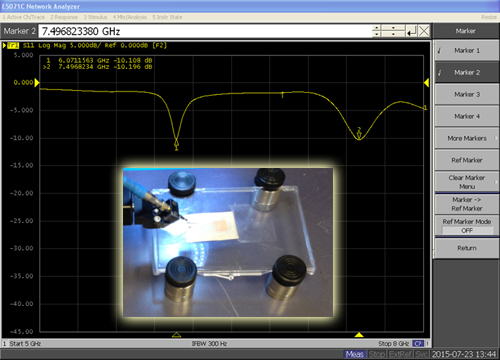 RF Antenna Probing with S-Probe and TP250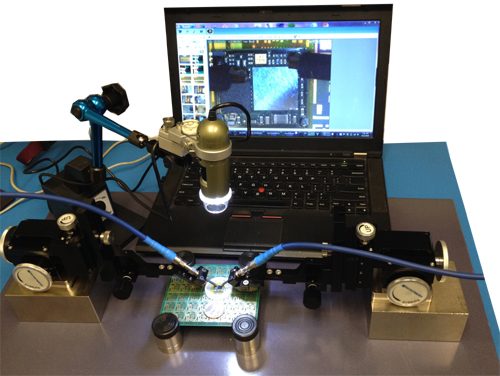 RF Module Probing with S-Probes and TP250s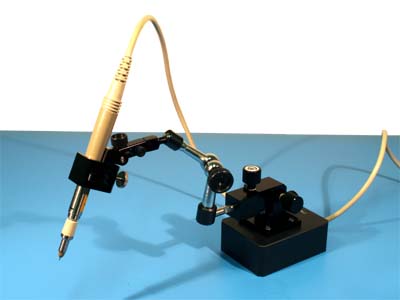 Non-contact probing with Keysight RF probe and FP160 positioner