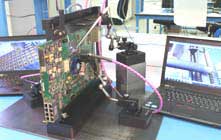 Challenge
As more advanced functions integrated into small form factor circuit boards, most of them have components populated on both sides of the PCB. Measuring a signal or impedance trace routed from one side to the other side of the PCB requires holding the board vertically and probing them from both sides.
Solid vertical PCB holder grips the PCB firmly and stably.
Magnetic bases allow a user to easily move the PCB for the ease of probing.
Flex Positioner FP160 makes good probe placement and leveling easy and quick.
FP160 can also hold microscope to view probe tips and DUT in almost any orientation.
Things to Consider for Vertical Probing
Find a sturdy vertical PCB holder griping the PCB firmly to withstand the probe forces from both sides
Find a probe holder capable of holding the probe in various orientation with fine position adjustment
Find a microscope that can view hard-to-reach area
Adjust the PCB to the correct height
Make sure the probes cannot be blocked by cables or connectors
Use the microscope to level the probe to ensure all the probe tips can touch the PCB evenly.
Vertical Probing Demonstrations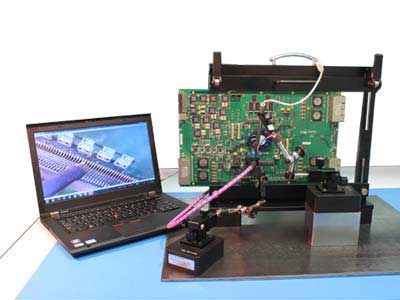 Vertical PCB probing with FP160 and Pen Microscope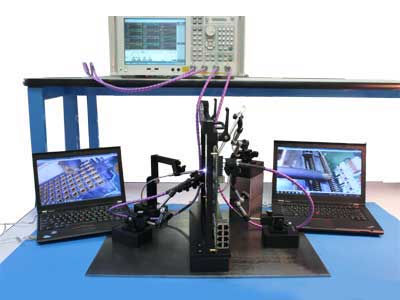 Double-sided probing with Vertical PCB Holder and VNA