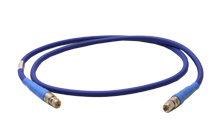 Junkosha's MWX series cable assemblies offer excellent phase and loss stability against temperature fluctuations and bending. They are ideal for connecting vector network analyzers for precision measurements up to 26.5 GHz, 40 GHz, 50 GHz, and 67 GHz.
MWX221 Specifications
Maximum frequency: 26.5 GHz

Characteristic impedance: 50 +/-1 ohms

Typical Insertion Loss @26.5 GHz: 1.41 dB (1 m)

Capacitance (typ.): 88 pF/m Propagation delay (typ.): 4.4 ns/m

Shortening coefficient of wavelength (typ.): 76%

VSWR (per connector/both ends of assy.): 1.153/1.33

Cable outer diameter: 6 mm Minimum bending radius: 20 mm

Cable mass (typ.): 64 g/m

Continuous operating temp.: -30~+85C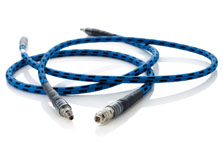 MWX0 cables
---
MWX221 Part No. Information
MWX221-01000DMSDMS (26.5 GHz, 1-meter cable with 3.5 mm straight male jack on both ends)
MWX221-01200DMSDMS (26.5 GHz, 1.2-meter cable with 3.5 mm straight male jack on both ends)
PacketMicro carries Junkosha MWX221 26.5 GHz 1.0 m and MWX241 40 GHz 1.0 m with male-male connectors in stock for prompt delivery. For other cable assembly configurations, please contact PacketMicro
PacketMicro works with Junkosha of Japan to bring Junkosha's highly flexible microwave cables to the US and the rest of the world. The highly flexible MWX2 and high phase stability MWX0 cable assemblies are ideal for probing applications when the test probes and positioners pulled by the cable force may cause difficulties in performing precision measurements.
MWX Cable Selection Options
Frequency: 26.5 GHz (221), 40 GHz (241), 50 GHz (251), 67 GHz (261)
Length: 5 digits in mm
Connector: SMA (male, female), 3.5 mm (m, f), 2.92 mm (m,f). 2.4 mm (m,f), 1.85 (m,f)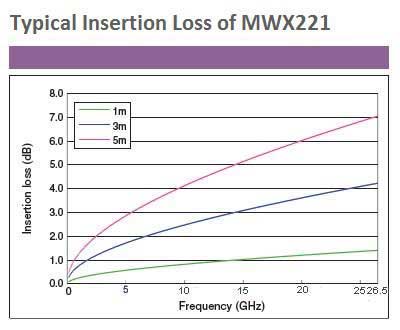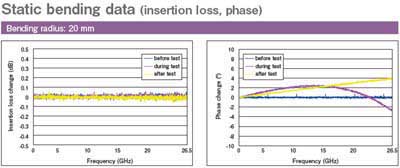 Junkosha Cables Demonstration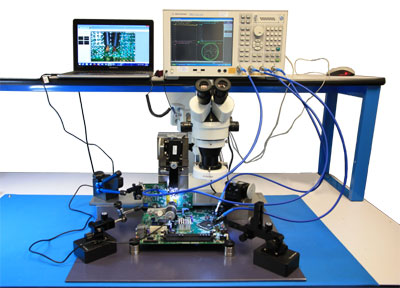 Junkosha cables used in Flex Probe Station