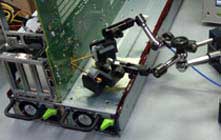 Challenge
The core noise, IO noise, digital circuit noise, and PLL noise should be characterized before making high-volume production. Power noise measurement results are functions of power noise frequency, system circuit sensitivity, and input patterns.
As the system package gets smaller, such as package-on-package or multi-chip packages, the power noise becomes more important.
Power Noise  Measurement Tips
System power noise should be set up to include different state transitions, such as reset, sleep/wakeup mode, read/write turn-around, and multiple IO switching mode.
In additional to random noise, the data bus frequency should include power plane resonance frequency patterns that are usually about hundreds of megahertz.
Use a bypass cap close to the ASIC on the backside of the board for power noise probing.
The probe should have short ground leads to reduce the probing effect.
Avoid ground lead since it may create AC voltage drop that can be included in the noise source, especially for high frequency power noise measurements.
Helpful links
Signal/Power integrity interactions
Good Practices
Power plane impedance measurement, including silicon, package, bypass capacitors, PCB and VRM, can affect power plane noise resonance frequency.
A significant noise source can be observed if the system is excited close to the system resonance frequency.
In order to measure power plane impedance, use a strong probe tips to probe the bypass capacitors.
Power Integrity Probing Demonstrations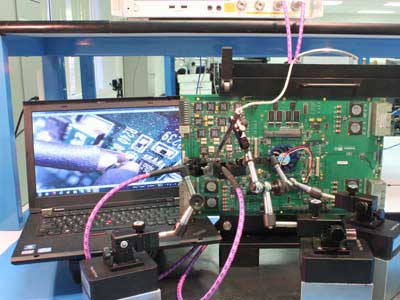 Power Integrity probing displayed on a PC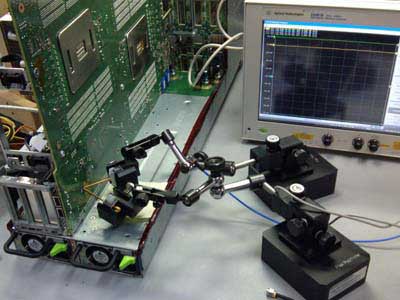 Power Integrity probing with FP160 and RProbe