Engineering Services
PacketMicro provides Signal Integrity Measurement and Analysis Services
High Speed Interconnect consultation
VNA and TDR measurement services
High speed PCB design services
Why PacketMicro
Based in the heart of Silicon Valley, PacketMicro delivers world-class quality services backed by more than 20 years of signal integrity engineering experience. From high speed memory systems to package and PCB designs, PacketMicro combines expertise, the latest testing equipment, and a customer-centered focus for the Bay Area's best service and data.
PacketMicro brings together a unique-skill set for a one-of-a-kind consulting experience:
Engineering expertise trusted by high-profile technology firms, including Intel, Rambus, ASUS, Toshiba, and Dell
Quality communication skills with experience in technical training and seminar speaking
Project management using skilled consultants and a variety of partners
Please contact PacketMicro for your engineering service need.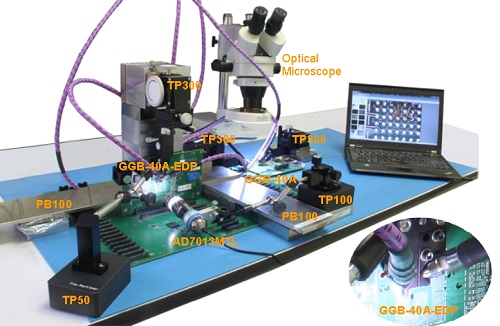 Robust and creative solution for your most pressing high-speed probing need